This is all very much last minute but I wanted be sure to let you in on some of this info before it's too late. With the New Year now here some or all of these may be just what you are looking for.
Yes I am an affiliate with some (but not all) of these programs and will make a little commission at no extra cost to you if you purchase through my links. For that I thank you for your support. Please know though that I am very committed to only sharing things that interest me and that I plan to use or have used and tried myself. I think of my readers like I do my good friends and I try very much to treat you as such.
I hope your New Year is off to a wonderful start!
Green Smoothie Girl does this live detox
a few times a year and the next live one starts tomorrow! You can just buy the manual and do it on your own but you are much more likely to succeed with the added help and support. This isn't a basic little cleanse it's an all out detox that systematically tackles the different areas of your body and cleanses it. Robyn has done her research and knows her stuff perfect if you are ready for some serious cleansing!
I am not super familiar yet with all Vintage Remedies has to offer but I have done a few small classes and have been following the blog for a while now and I really like what is offered here. Great for the beginning or advanced herbalist who wants to keep on learning. I love all things herbs and my favorite thing after using them is learning more about them. Their end of year sale is still going on but it ends tonight so don't wait!
Also be sure to
check out their FREE 8 Weeks of Real Food
....it started yesterday but I'm sure you can still sign up. I got the first email and it is fun and informative giving ideas and recipes for healthy drinks to replace things like soda etc.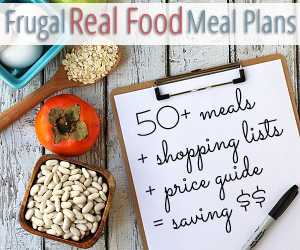 I have been following
Tiffany over at Don't Waste the Crumbs ever since I fell in love with her High Protein No Powder
ebook. I have been fascinated by how little money she spends on healthy meals for her family. We are pretty frugal around here but she has inspired me to be even more so and shows that it can be done. She does feed her family more animal products then we do but the principles and her system will still be the same and when trying it out I found her meals easy to adjust, substitute or leave out what we use instead.
Check it out it may be a great fit for you and your family. Special introductory price ends on January 5th!
I have really enjoyed the blog
Beauty that Moves
for I while now. I find it very inspiring especially the posts this week in my kitchen. I have also felt like winters get really long, dark and cold for me and maybe even a little SAD at times. So this year
I have decided to participate in Heather's Hibernate program
and see if it can help me with my winter blahs. It starts January 12th and I'm looking forward to it! Maybe I'll "see" you there!